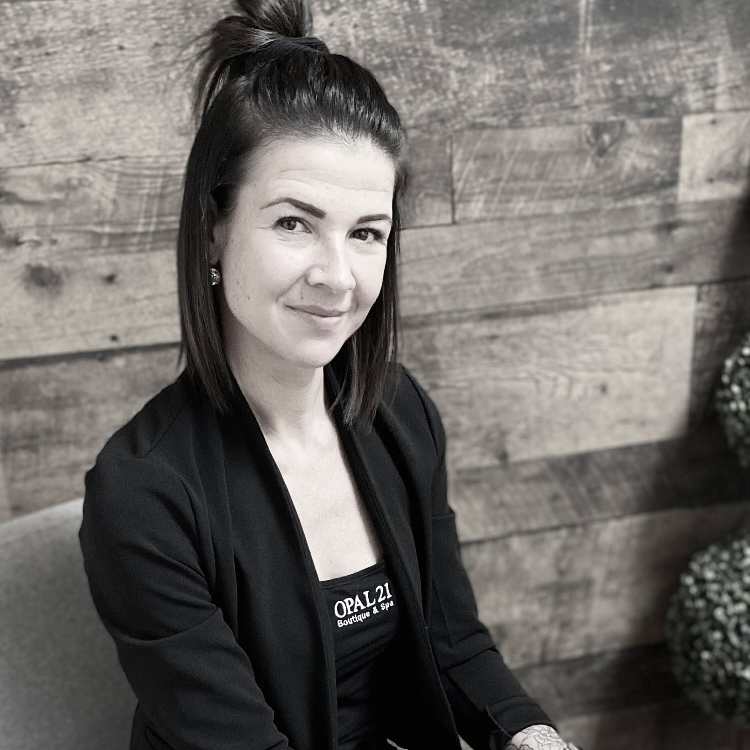 Originally from Saint-Pierre & Miquelon Islands, in October 2018 Mylene and her family decided to move to Moncton, NB. Passionate about the field of beauty for many years, in September 2019 the opportunity came up to buy and manage Opal21 Clarins Spa located at the Delta Beausejour Hotel.
Mylene made a complete pivot into a passionate new career in the cosmetics industry with the support of the amazing Opal21 team. Mylene makes it a priority to listen to her staff and customers in order to offer the best possible spa experience at Opal21.
Outside of the Spa, Mylene spends time with her husband, 2 children, and dog, is a proud hockey Mom, and has a passion for interior decorating.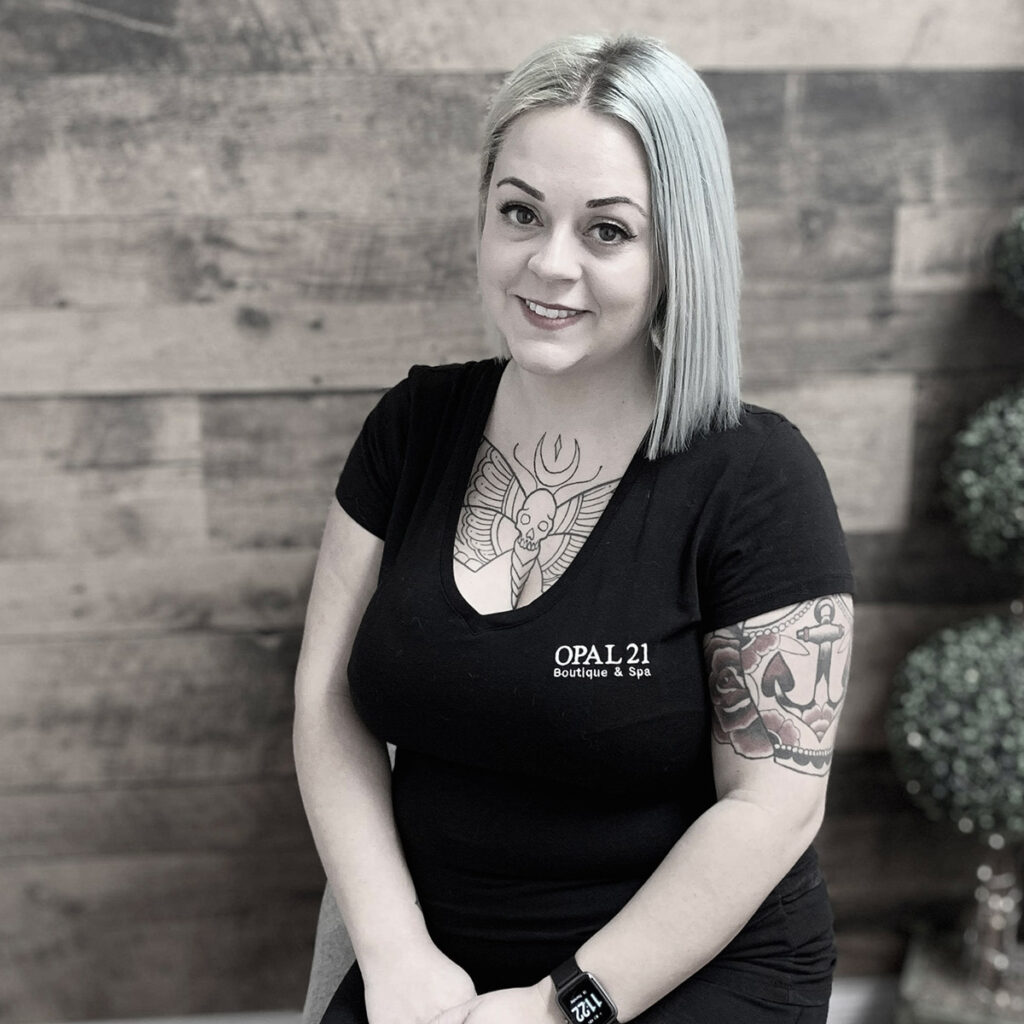 Jenna LaPointe is our Senior Aesthetician at Opal21, and has been practicing for over 10 years. She is certified in Brazilian waxing and Nufree hair removal since 2014. Holding a deep passion for skin care and the unique Clarins Facial, Jenna is fully educated in the Clarins Method and product ranges. She is known for her calm, relaxing demeanour and gentle touch. In her free time, she enjoys reading and spending time with her family. Jenna takes much pride in her career, and hopes to see you very soon!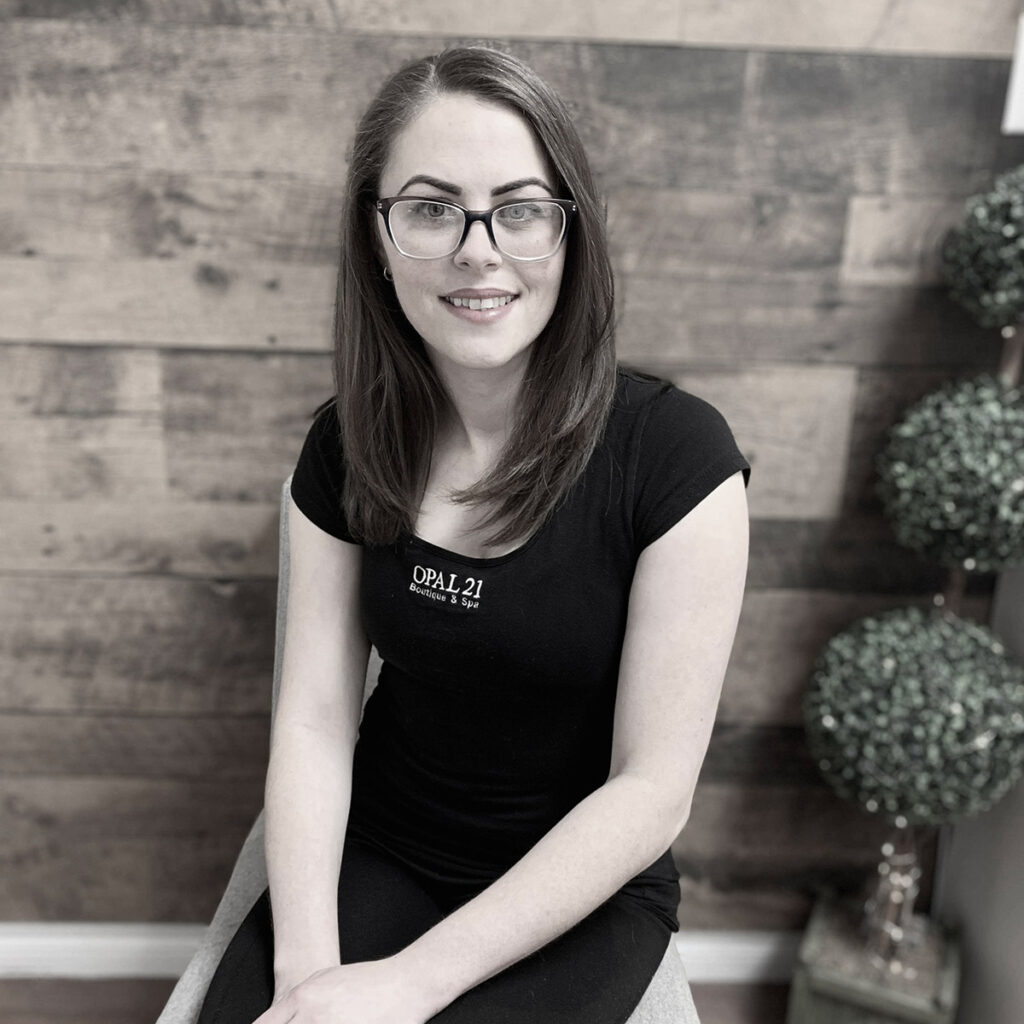 Sara Vautour is a positive and enthusiastic Aesthetician/Lash Lift technician. She joined the Opal21 team in January 2015 and has been in her field since graduating Medes College in 2006. Sara is certified in the Clarins method, Elleebana lash lift system and enjoys applying those techniques in all aspects of her job. The services Sara enjoys most are the Clarins Body Wraps and Manicure treatments as well as her new addition of Lash lifting. She is best known for her upbeat personality, precision and thorough applications. On her time off Sara enjoys spending time with friends, family, baking and walking her 3 dogs.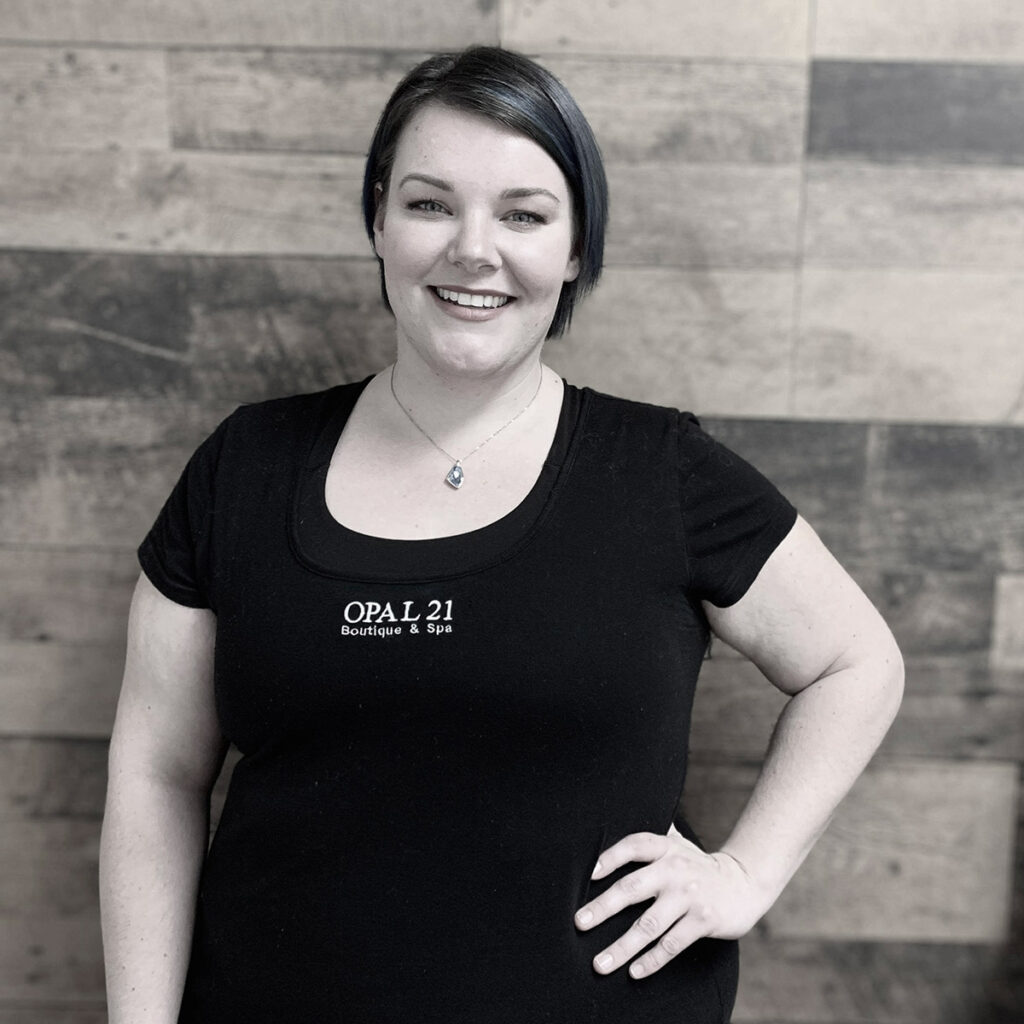 Linda Steeves is a passionate and dedicated Aesthetician/Waxing Specialist. Licensed since 2012, she began a friendship with Jenna and Sara through her apprenticeship and job at what was formerly known as the Casablanca Spa. She has excitedly rejoined the current Opal21 team from her long-term position as Lead Esthetician at The Spa at Casino NB. Through the years, she has learned to create a relaxing and safe visit for anyone seeking a true "Spa" experience. Linda decided to become a Waxing Specialist when she couldn't seem to find someone she felt understood her body-type. She also saw that female waxing is offered openly, while male waxing is nearly non-existant and even sometimes shamed. She prides herself on breaking that norm, offering full body waxing including unisex brazilians to any and all bodies/genders. This aesthetician has a thirst for knowledge, and her favorite thing about her career is that she is constantly learning new methods and applications to make her service even better. On her days off, you will find Linda at home cuddling with her son and husband on the couch, happily sipping on her second coffee of the morning.